Been a busy last few months since I last posted some artwork on here.
To start off, this is a 14"x43" painting on panel that was painted at IMPULSE Festival. Mostly painted with Papadosio, Emancipator, Govinda, Ana Sia, Archnemesis, and probably a few more.

I will post an update of this painting in a couple weeks once I finish building the custom frame for it. (spoiler alert, its going to be similar to a
shadow box
frame that projects color changing led lights onto the piece)
The original and full size canvas
Giclee Prints
are for sale and can be found at
http://snrgdsgn.bigcartel.com/product/skymother-original-painting-and-giclee-prints
That is really the only painting that has been finished recently, but their has been a ton of design work.
This is a 9"x24" 3 color screenprint on 100lb black licorice French paper. This is the official poster for Rootwire 2012 and will be sold at the merchandise booth. Edition of 200

If you can't make it to Rootwire this year but want to grab one for your colection, I am doing a pre-sale for people who just want one shipped.
http://snrgdsgn.bigcartel.com/product/rootwire-2k12-screen-print-poster
This is the
promotional
poster that will be used for Papadosio's Fall 2012 - Album Release Tour. The new album T.E.T.I.O.S. (To End The Illusion Of Seperation) will be released this fall with a massive tour backing it up. The 2 CD Album will contain a booklet showcasing a custom piece of artwork created for each individual song. This is not a tour to be missed. The bottom 25% of this poster is left blank for individual show information/tour info.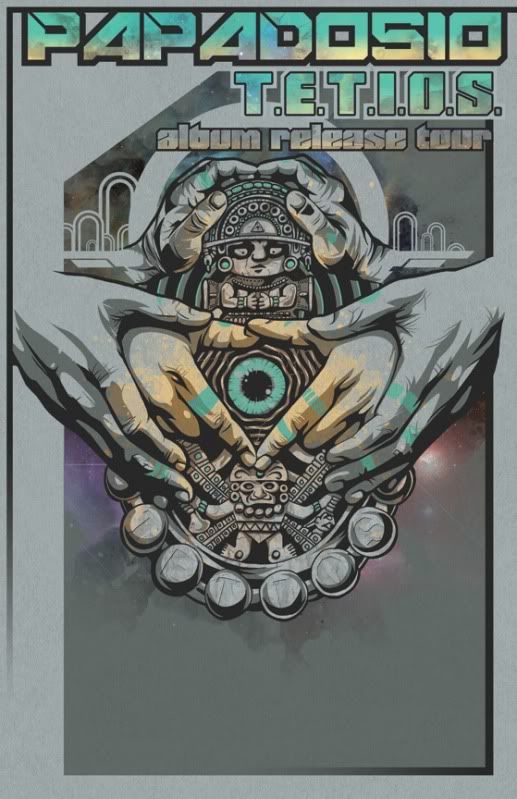 I also did a 3 panel poster with Conscious Alliance for String Cheese's entire summer tour. These are 12"x18" and make a seemless 36"x18" panel when combined.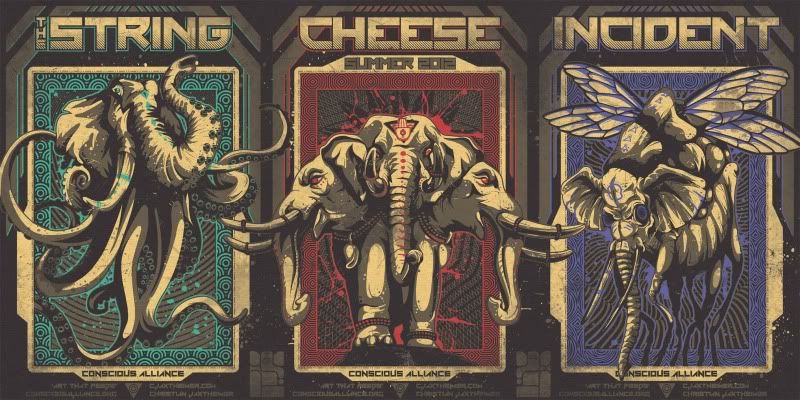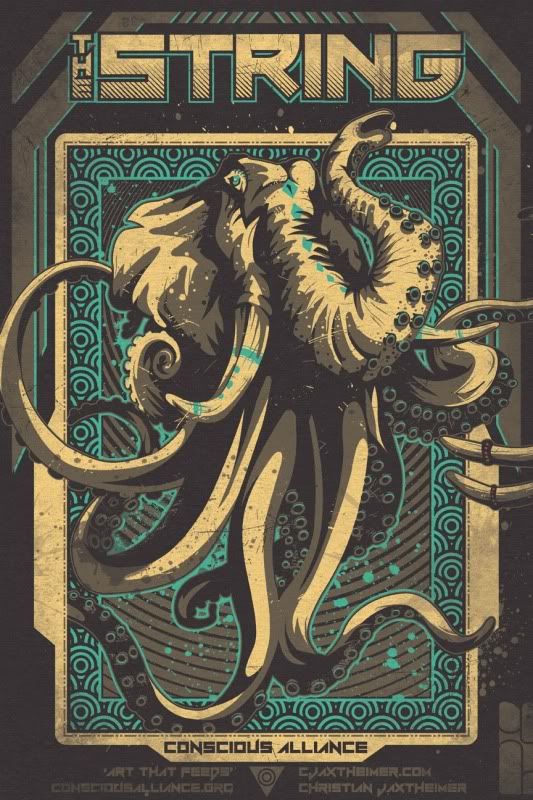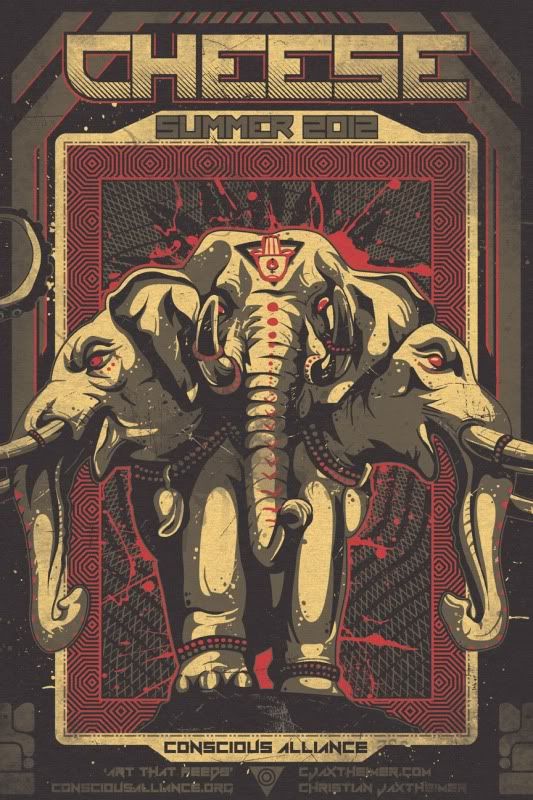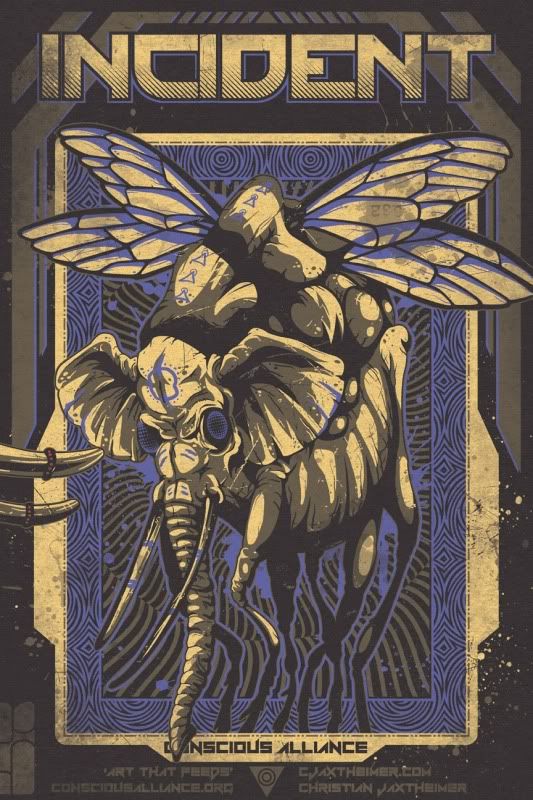 Now that the tour is over, these can also be purchased on my site.
http://snrgdsgn.bigcartel.com/product/3-panel-string-cheese-incident-poster-set
Thanks for checking out some of my new work, about to take a small design break cause I'm having a baby in 2 weeks
Also if you have a sick sense of humor like me, there are only 1 or 2 shirts left in each color/size combo of my EAT YOUR FACE shirt left if you wanna snag one